| | | | |
| --- | --- | --- | --- |
| Â  | Â  | | |
2014 Jeep Wrangler Hampton VA
The 2014 Jeep Wrangler is a no-nonsense vehicle that's at its best when the pavement ends. Although the current Jeep Wrangler is the most civilized version ever, it's still noisy, rough-riding and nothing at all like the compact and midsize crossover SUVs that dominate this price range. This SUV will go anywhere tires and wheels will take you. Changes for the 2014 Jeep Wrangler include a Freedom Edition and a Rubicon X special edition for even more adventuresome off-roading.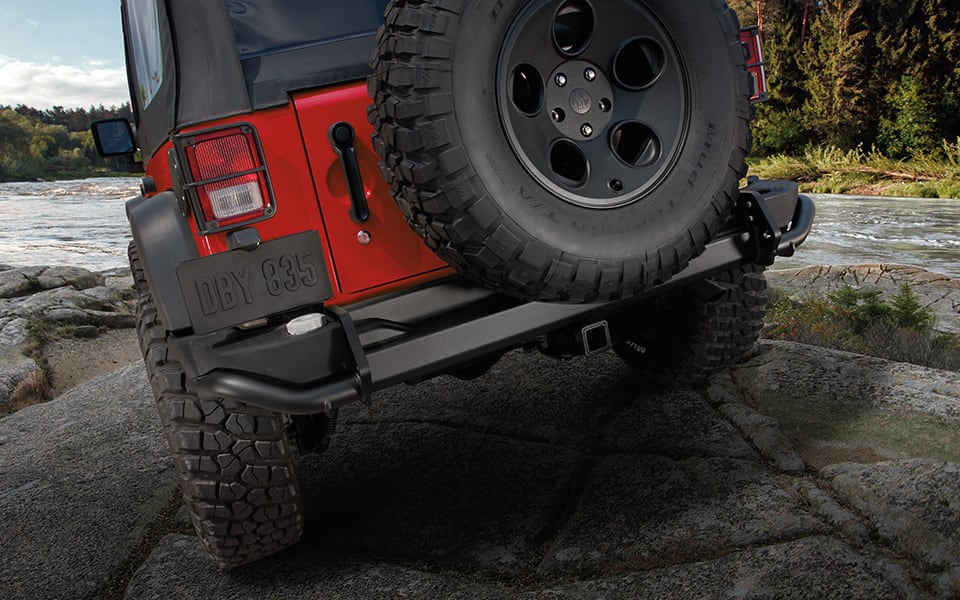 2014 Jeep Wrangler Exterior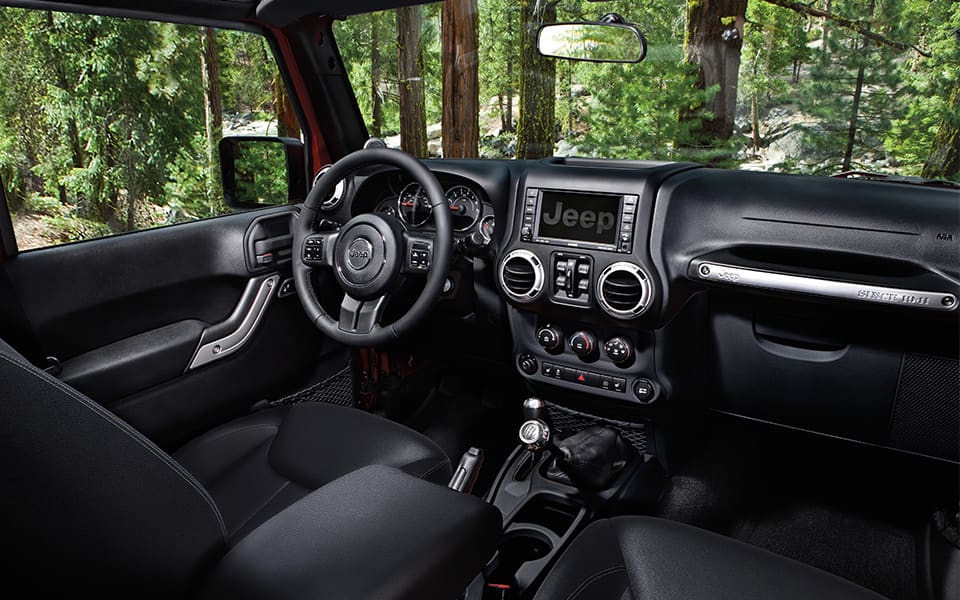 '14 Jeep Wrangler Interior
Driving the 2014 Jeep Wrangler
Once a Jeep, always a Jeep, and the 2014 Wrangler SUV remains true to why people buy them. With the Pentastar V6, the Wrangler has its best engine ever, with plenty of power for the ups and downs. And if you equip the Wrangler with the available 5-speed automatic, you'll enjoy enhanced refinement without giving up hardly any capability or efficiency. Why else buy a Wrangler but for its capability to go far beyond the end of pavement?
 
2014 Wrangler Style & Design
Even though the Wrangler has grown over time from the original Jeep, the family resemblance is unmistakable. Over the decades the size has grown and the weight has increased, but it's still distinctly a Jeep and has even more off-road capability than any Wranglers that have preceded it. Once inside, you'll find a high dashboard, which shorter drivers might not like. Thankfully, there's a standard seat-height adjustment, and the steering wheel tilts, though it doesn't telescope. The backseat is snug and it doesn't slide forward and back as some do, and the backrests don't recline.
Conclusions
The Jeep Wrangler line offers something for everybody, from a basic 2-door Sport with a soft top, to the go-where-the-trails-aren't Rubicon. After decades of development and history, the 2014 Jeep Wrangler SUV remains faithfully true to its hard-earned and thoroughly-deserved reputation as the universal standard for off-road vehicles. For more information on this model, visit the official 2014 Jeep Wrangler website.